Integrated software and cloud rendering platform for real-time and captured holographic content.
REAL-TIME + RECORDED VIDEO + 3D SCANS
Live 3D preview streaming to multiple displays for real-time volumetric content, with recording software to capture both full motion video performances as well as static 3D scans.
EVERCOAST CLOUDBREAK™️
Powerful, fast, high-resolution volumetric rendering in the cloud. Fully-automated, easy interface to launch renders using farms of servers in the cloud. Crunch through pipeline jobs.
HIGH QUALITY 2K RENDERS
From post-processed point clouds to fully textured meshes with photo-real quality, Evercoast outputs it all with open standard formats and game engine ready content.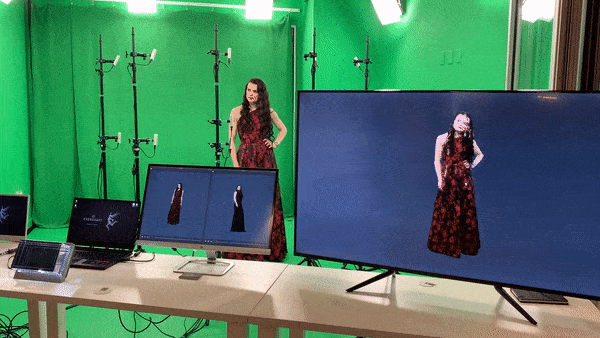 Multi-camera, high quality capture with countless configurations using hardware you can buy online.
From studio build-outs, to conference room conversions to travel rigs that fit in the back of a car, or even a backpack. Complete package of recording software running on a single machine with upload to Evercoast Cloudbreak for final rendering.
Powerful, fast, high-resolution volumetric rendering in the cloud. Evercoast Cloudbreak deploys farms of super servers to crunch through rendering crazy fast, via an elegant interface, and pay-as-you-go pricing.
Unlocking the creation of volumetric content for everyone, anywhere
LICENSE A SYSTEM TODAY
Buy a capture setup and software platform with install, support, and pay-as-you-go cloud processing.
NYC STAGE
Evercoast's Lab on the water in Greenpoint, Brooklyn is open for productions on a limited basis. Please inquire below with details about your project.
PORTABLE PRODUCTION
We can send a small, highly trained crew to shoot anywhere in the world there's power and light.
More information coming soon.
Founded by pioneers in film, VFX, media, and AR/VR. Made in NYC. Stay close.